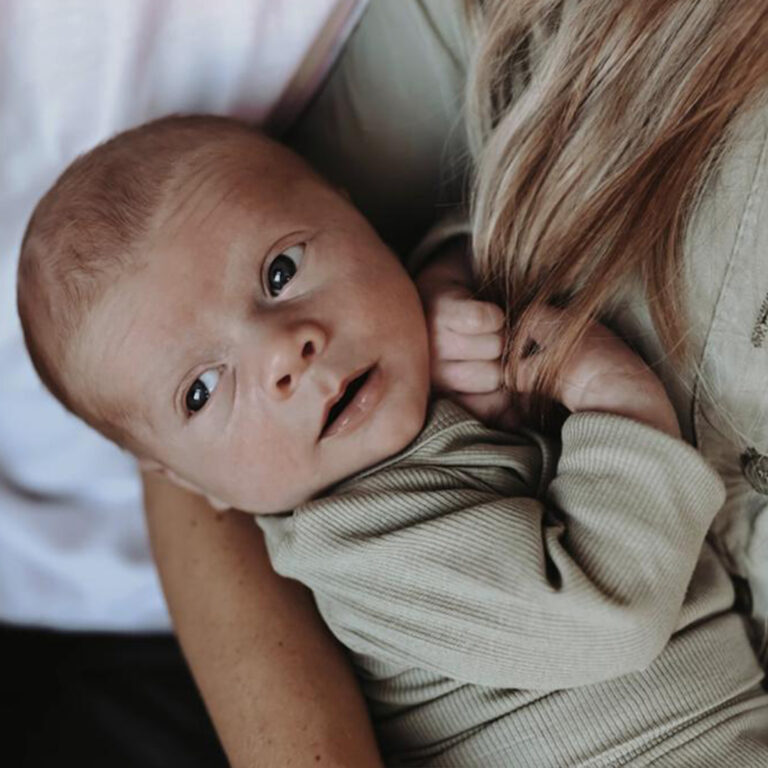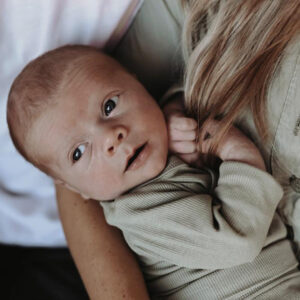 On 28 August 2022, my boyfriend and I became parents of our beautiful son Yuki. The greatest happiness could be 50cm, after 9 months he was finally in our arms. We fell in love instantly!
To honour the birth, my boyfriend gave me a Chelsea key Necklace with Yuki's initial Y on it. This necklace is extremely dear to me, I wear it every day with so much love and joy. This way, I can always keep Yuki close to me even though sometimes he is not.
I proudly show off my necklace to everyone, my cousin even asks everyone now who wears a necklace with a key if they got it as a gift from pooping out a baby. So the perfect birth present 😉
A friend of mine gave Yuki a Benji Bracelet with his own initial on it. This was really the cutest bracelet ever, knotted so small for his mini wrist. Luckily he can wear his bracelet forever because you can easily knot the satin cord bigger, this way Yuki can carry this Benji Bracelet with him forever.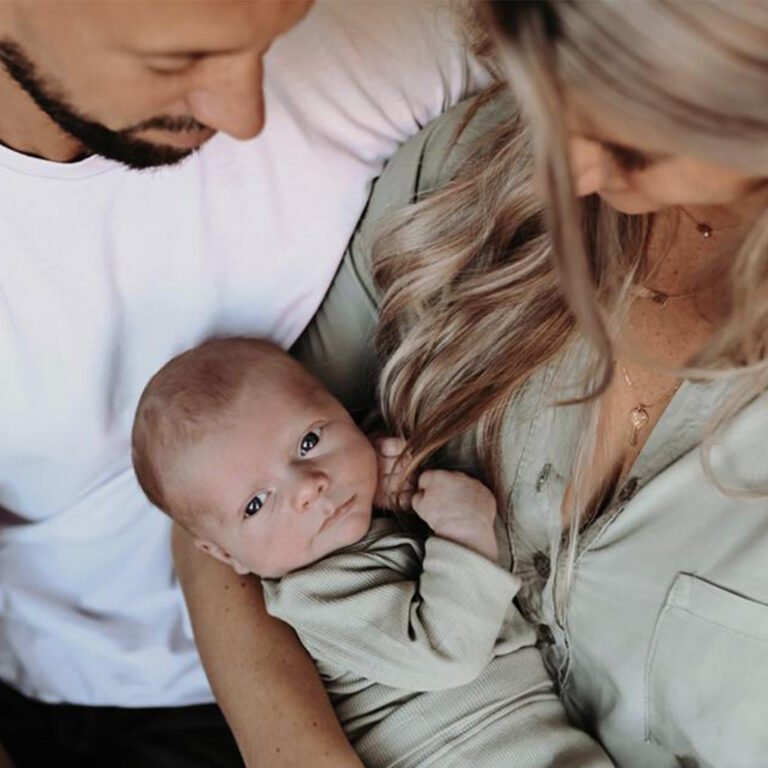 Are you also looking for a personal 18-carat gold jewellery to capture the birth of your little one? Check our website for all the possibilities or make an appointment in our shop. We will be happy to help you select a suitable personalised piece of jewellery.