What is my ring size?
If you do not know what ring size you have and you would like to find out, there are various ways in which you can find out. We have listed a number of useful tips and tricks for you here.
1: I do not have a (suitable) ring
Are you not yet in possession of a suitable ring? No problem, because we have handy ring sizers for this. You can order these here and they are reusable. Make sure it is not too tight on your finger, keep in mind that the ring must still be able to pass over your knuckle.
2: I already have a suitable ring
if you already have a ring that fits perfectly, then we can best use it to measure. Take a ruler and measure the diameter of the inside of the ring (do not include the edge). The number of millimeters is the ring size. In the example this is size 16. We work with other ring sizes so scroll down to see which Minitials ring size corresponds. Size 16 can therefore be translated using the table to ring size 50.5.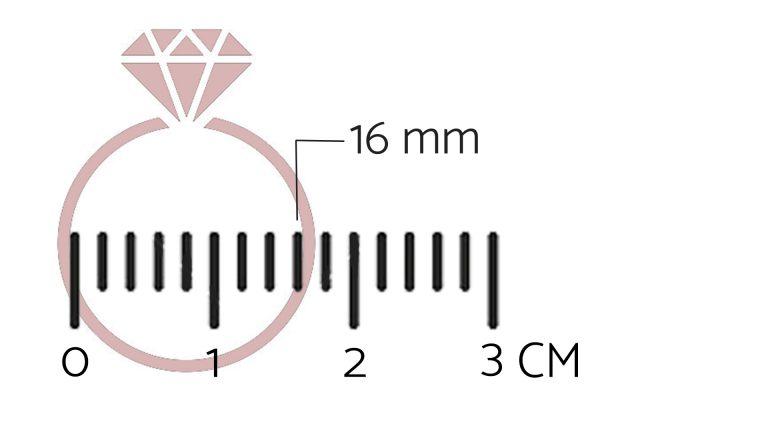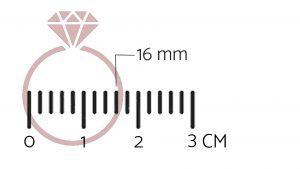 NOTE: All rings are custom made according to the size you specify when you order online. Some rings are difficult to adjust in size, with some it is possible. Therefore, be very careful when determining your ring size or make an appointment in our store.
Ring size table