Pam tells: " 6 years ago I discovered Minitials and did my first purchase. My first Minitials jewellery was an 18-carat gold Exagoni ring with my name in it. Since then I have been obsessed with the beautiful jewellery they make at Minitials. Each piece of jewellery is custom-made for you with attention. What I like is that behind every piece of gold is a personal story. Every ring, necklace, earring and bracelet I wear represents a special period in my life.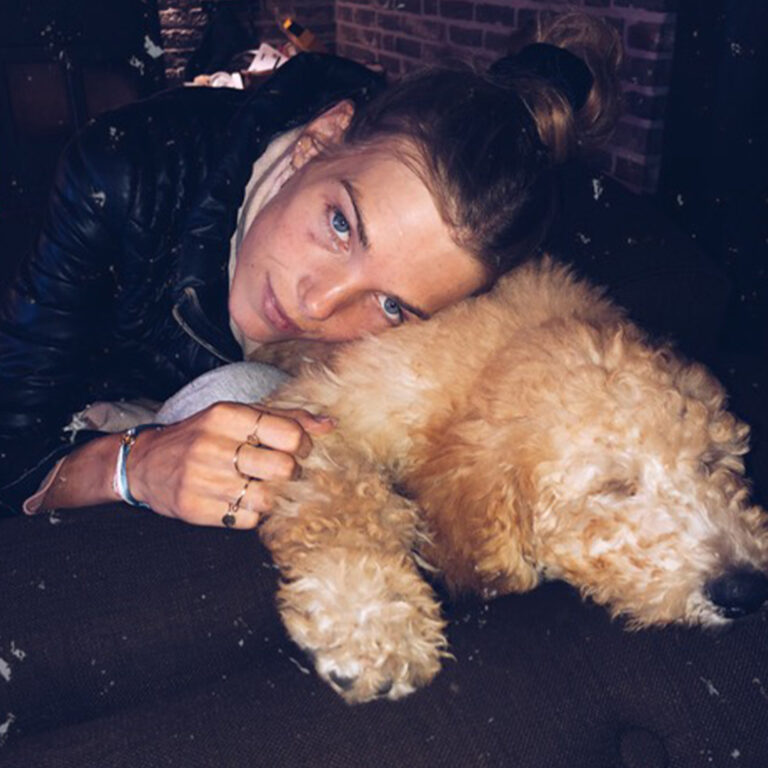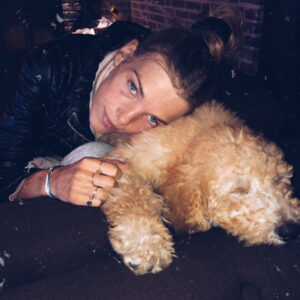 My most special jewellery is the ÆON ring with champagne diamonds with the letter D. This ring symbolizes that which is most precious to me: my faithful four-legged friend Doodle. Doodle came to me during the most difficult period of my life and literally dragged me through it. Doodle wears also jewellery from Minitials, a One Of A Kind Charm with his name engraved on a satin cord.
Are you also looking for a personal 18-carat gold jewellery to capture a special period in your life. Check our website for all the possibilities or make an appointment in our shop. We will be happy to help you select a suitable personalised piece of jewellery.
''NOTHING SOME JEWELLERY CAN'T FIX"