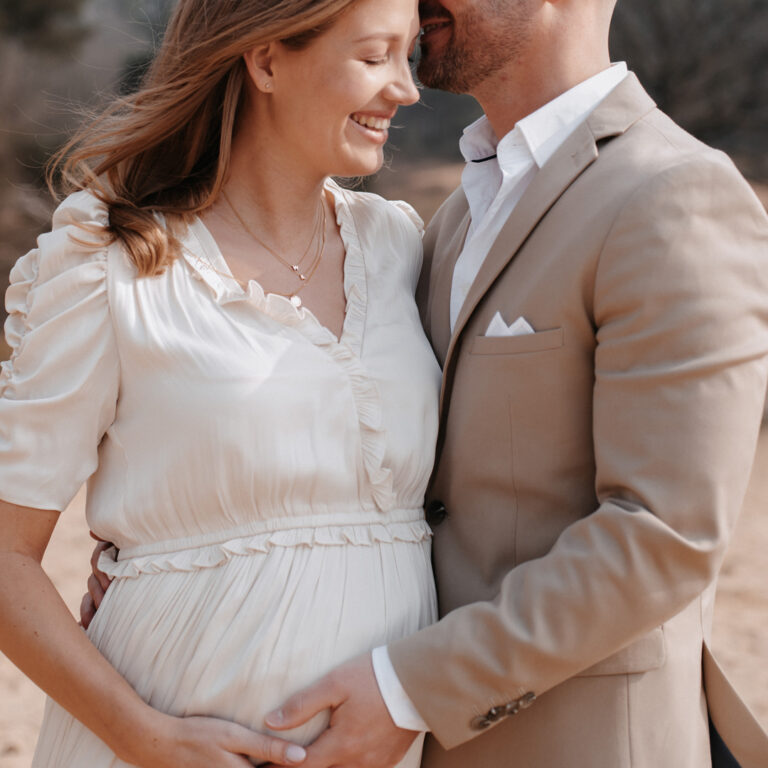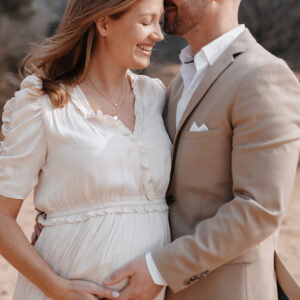 On April 9, 2021, Willemijn became mother to a daughter for the first time. Motherhood has always been a big wish of Willemijn, and with the birth of Loïs this wish had been fulfilled. This will be the second year that Willemijn will celebrate Mother's Day together with her husband and daughter. This will always remain a special day, where you can take a moment to reflect on all the joys of motherhood. 
Willemijn says: "2021 was a very special year for me, I married the love of my life and have a beautiful daughter. I wanted to have these special moments captured in a beautiful gold jewellery piece so that I always have a loving memory of them. My husband gave me the Mesh necklace with the Small Olive Branch charm with the letter L of our daughter engraved. I wear this necklace close to my heart every day, this way Loïs is always with me, even if she isn't sometimes."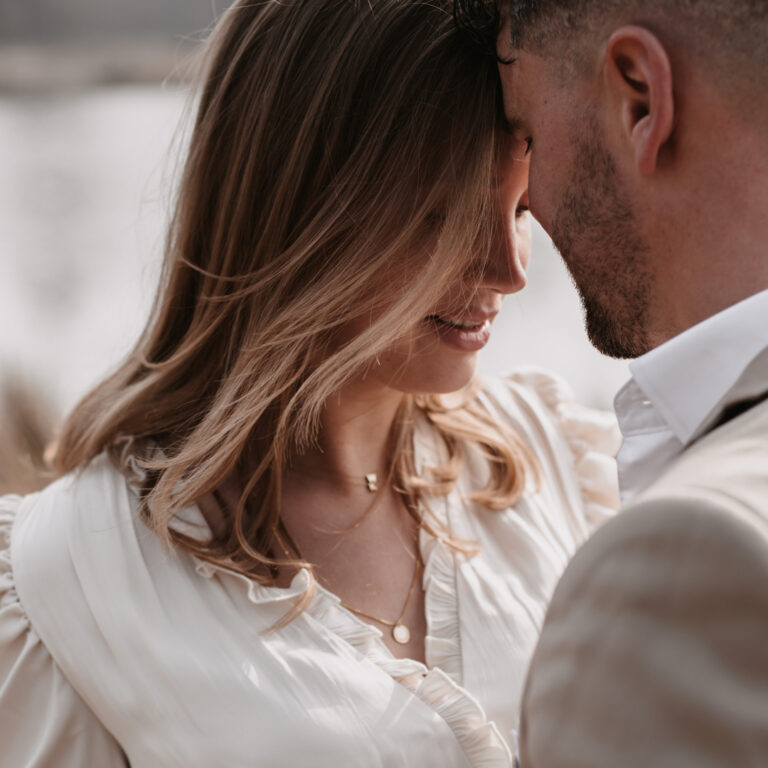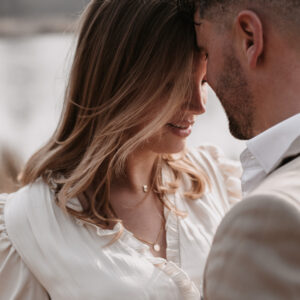 Willemijn gave her husband the Benji bracelet as a gift to wear Loïs close every day. "He wears the bracelet every day with pride" says Willemijn. Willemijn's best friends gave Loïs a Benji bracelet with her zodiac sign on it. "This is a wonderful gift for Loïs, she can wear this gold bracelet for the rest of her life. When she grows, we tie a new satin cord and she can keep wearing it!", says Willemijn.
Are you also looking for a personal 18 carat gold jewellery piece to capture motherhood? Check out or website for all our options or make an appointment at our store. We are very happy to help you find a suitable personalised jewellery.