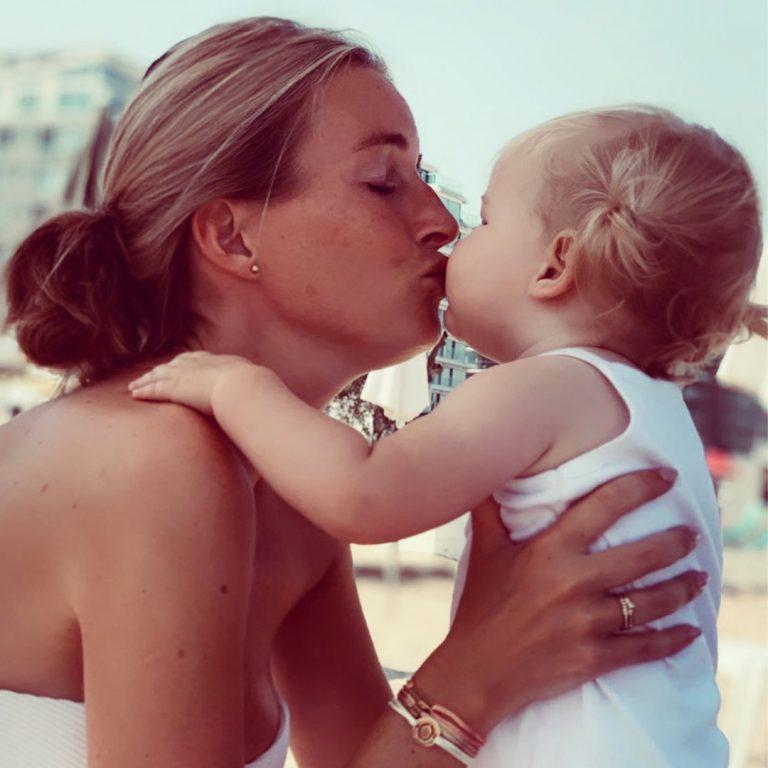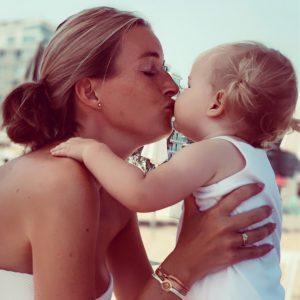 On Thursday April 11th in 2019 Olivìa, the daughter of Eline, was born. "We pronounced her name long before she was born, our dear Ollì." Eline tells us that she can't remember a time when Olivìa was not there. "After two miscarriages is Olivìa the baby who stuck. The third time is the charm & Olivìa is our biggest blessing".
Eline wears her golden Minitials Signature necklace with the letter O and a diamond since 9 days after the birth of Olivìa. "I love my necklace every single day. The diamond next to the letter O makes the necklace sparkle even more.  The O for Olivìa makes circle round. The necklace is subtle, but has such a great meaning for me." Eline wears her necklace every day and never takes it off. "Well, except from when I'm visiting the beauty salon, then it's me-time J".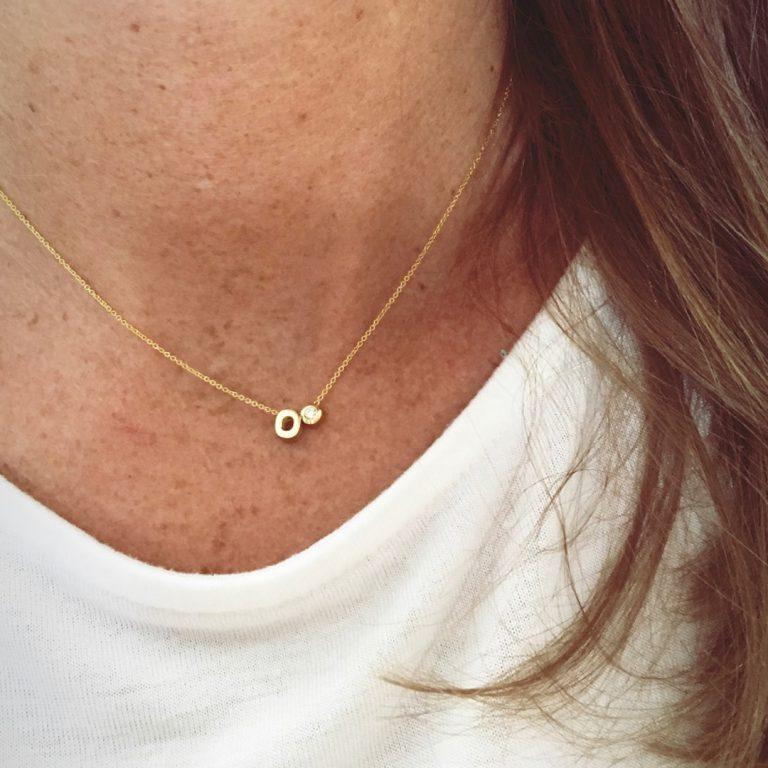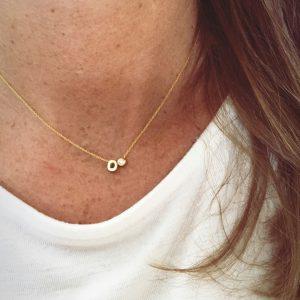 The Signature necklace collection is established in 2011 by Marshia and Marloes, who always wanted to keep their children close to their hearts, in a subtle and stylish way. Every piece of Minitials jewellery is handmade in the Netherlands and made of 18 karat solid gold, so you can wear it every single day and never have to take it off.
With the Minitials Signature necklace you have endless combinations. Start with the letter of your child, and we can expand the necklace with a second (or third or fourth) letter when more children are born. How about adding a diamond for some extra sparkle?