Diede says: "Never thought that friendship between good friends could suddenly became more but it happened to us, the spark between Remko caught fire and it never went out again."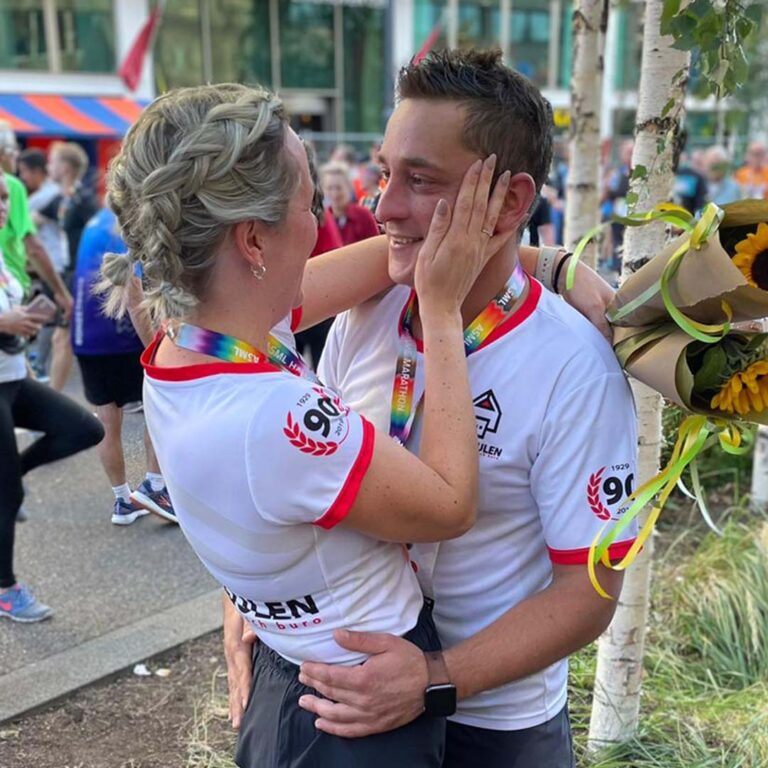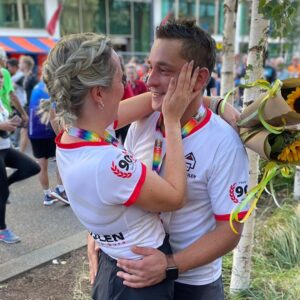 10 years ago our adventure together began and now we are proud parents of Senna and Julan. We bought a house, started renovating, you know the way it goes. There was always something in our way, so we never got married. I always really wanted to get married, but Remko didn't see the point of that. I knew that one day we would get married and in the meantime we were enjoying life.
9 October 2022, we were going to run the Eindhoven Half Marathon together. On this day we were both wearing t-shirts with the name of Remko's family business, Van Keulen. Before the marathon started, we went to my mother-in-law's house for a cup of tea. When I took off my cardigan and our daughter saw the t-shirts we were wearing she said: "Hey mom, why are you wearing a van Keulen t-shirt? That's not your name" To which I responded "Yeah your dad should get on his knees don't you think?" Meanwhile, I give Remko a wink, not knowing what was going to happen that afternoon.
We stood together at the start and Remko really wanted a kiss. I was thinking; oh he is super nervous for the marathon, because normally he is never this clingy.  1 hour and 58 minutes later (YES! Under 2 hours!), the finish line was finally there. As a surprise our whole family was at the finish line, I was thinking how nice that everyone came to watch us.  While greeting our whole family I suddenly saw Remko in the corner of my eye sitting on one knee. I was thinking oh that joker is tying his shoelaces. Then suddenly Remko grabbed my hand and I couldn't believe what was happening. He was sitting there, with an incredibly beautiful ring!!! Then he popped the big question, "Will you marry me?" I was so emotional I could hardly speak but of course my answer was a YES!!! Overjoyed, we celebrated this day with my family and friends as if we didn't run the marathon, the muscle pain was for later. We are finally going to be one family!
Remko says, "I went to the Minitials shop by myself, as excited as I was I shared my plans for asking my girlfriend to marry me with the saleswomen in the shop.  I was looking for an engagement ring to propose Diede at the finish line of the marathon.I looked at all the rings. They were all equally beautiful but which one was THE ring? Then I saw the Signature Pavé Symbol Ring with an open heart, this was the ring I wanted to propose to Diede with. Thankfully, her answer was a resounding YES! This day could not have been more beautiful for me."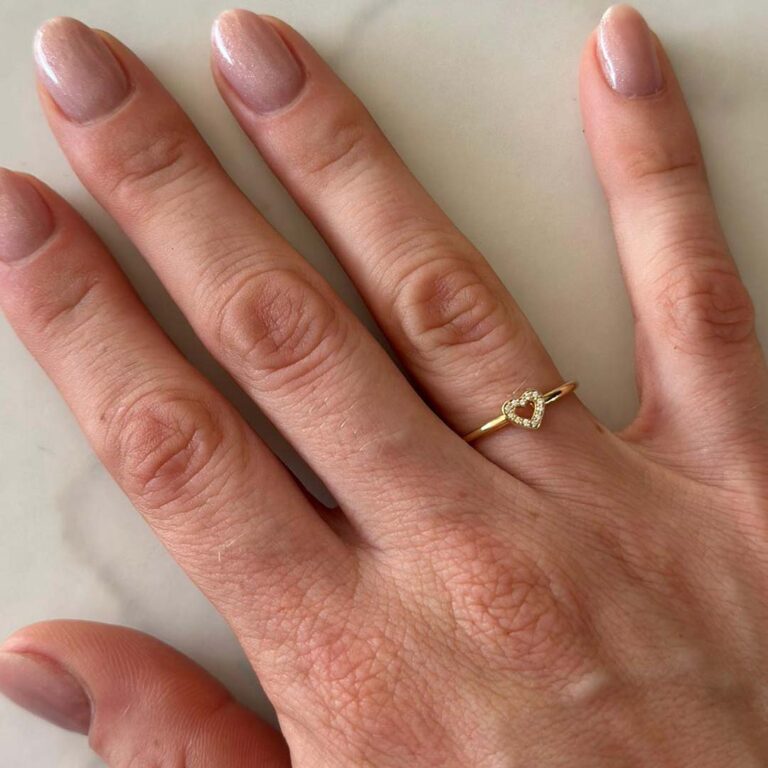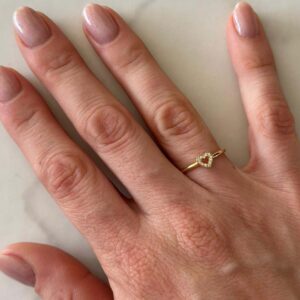 Are you also looking for personalised 18-carat gold jewellery to propose to your beloved? Check our website for all the possibilities or make an appointment in our shop. We will be happy to help you choose the perfect piece of jewellery for this special day.