A loving memory for my mother and sisters… "dancing on the clouds"
Ineke tells; When I was born, a long-awaited wish came true for my parents. My parents went through an intense period before me in which they had to give up two full grown girls… I cannot imagine how hard this period was for them.
Shortly after the death of my mother, my younger brother and I visited our sisters graveyards. It still is a strange idea, without their loss we would never have been there. Therefore I have always felt that I had to get everything out of my life.
Even though our family is no longer together I feel a lot of love. My mother is now with my sisters, hopefully they were finally able to hold each other in their arms. "Dancing together on the clouds, and I dance with you."
Life can be as simple and gentle as the softness of the clouds, this is a feeling I want to carry close to me always. I was therefore looking for a special piece of jewellery in which I could capture this feeling. In the store Mil helped me, I told her all my wishes and together we came to the Lucky Leaf bracelet. I personalized the Lucky Leaf bracelet with 4 symbols that have a special meaning for me, namely; star, heart, music note and a cloud.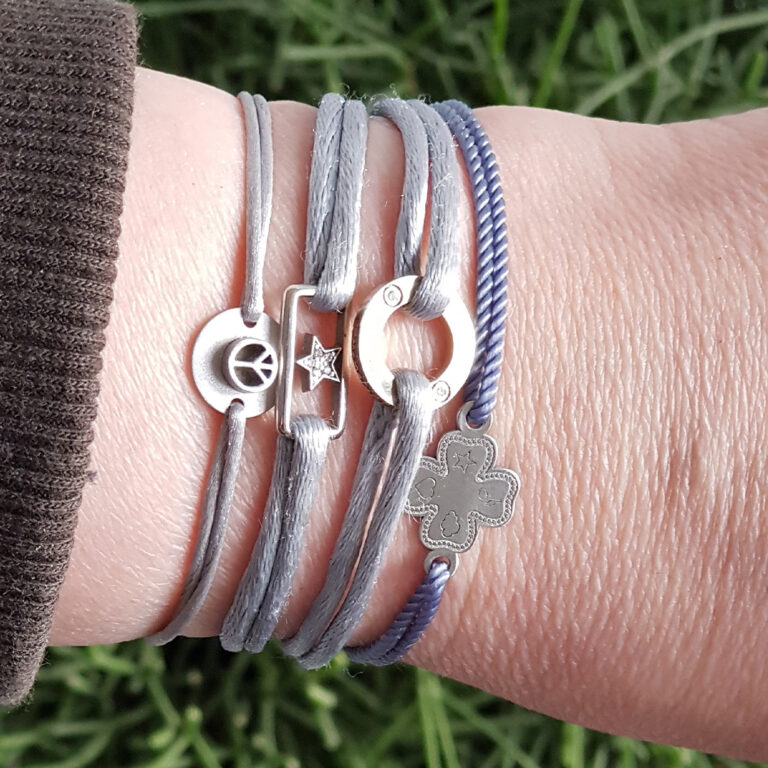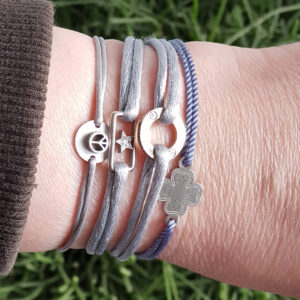 Are you also looking for personalized 18 carat gold jewelry to capture your loved one, people, precious moments or something else special? Check out our website for all options or make an appointment at our store. We are happy to help you find a suitable personalized piece of jewellery.