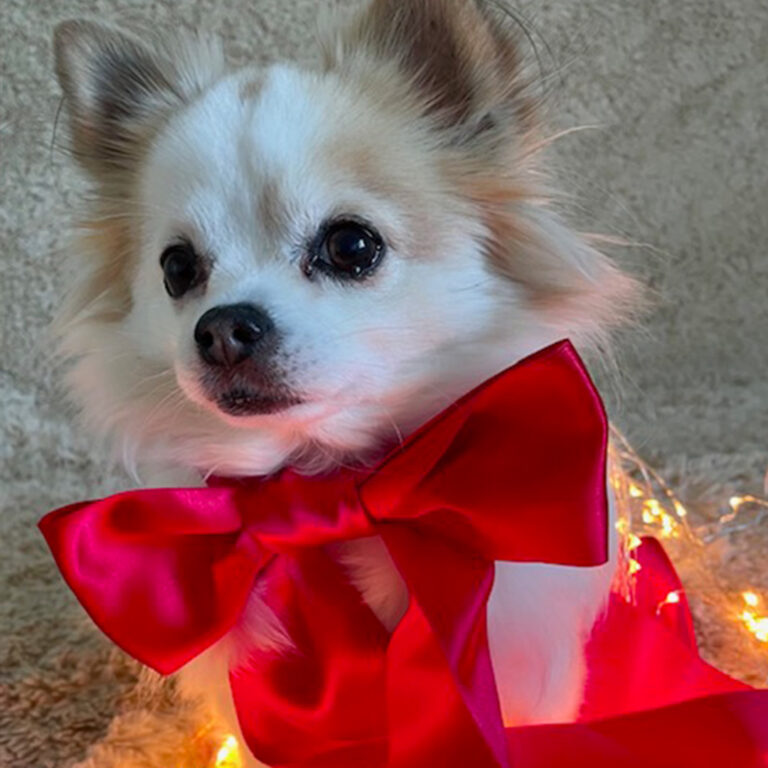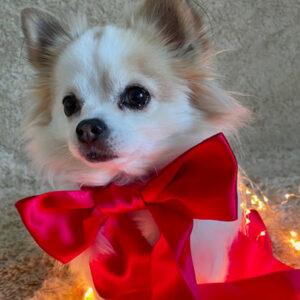 The dog is one of human's best friends. No animal is as close to a human being as the dog. They sense the difficult moments and are an unconditional support. A dog is always there. There is no better friend. This is no different for Lore. For 10 years, Lily has been her little best friend.
Lore says: "Lily has been with me at all the good and difficult moments for the last 10 years. On the good and bad days, Lily provides love in my life. Unfortunately, a dog's life is a lot shorter than we would like". There comes a time when Lore has to say goodbye to her best friend. Lore continues, "I can't think about that moment yet but I want to capture the bond I have with Lily.
Through an allied jeweller, Lore came into contact with Minitials. Lore continues, "Soon I fell in love with the Small Disc chain bracelet." More than just an initial or a fingerprint can be engraved on the Small Disc chain bracelets. For instance, it is also possible to laser engrave a nose print or paw print of a pet. This was also told to Lore by the jeweller. "When told that the paw print could be lasered on this, I was sold. Because of this bracelet, Lily is and will always remain close to me".
Are you also looking for personalised 18-carat gold jewellery to capture your little best friend? Then check out our website for all the possibilities or make an appointment at our shop. We will be happy to help you pick a suitable personalised piece of jewellery.