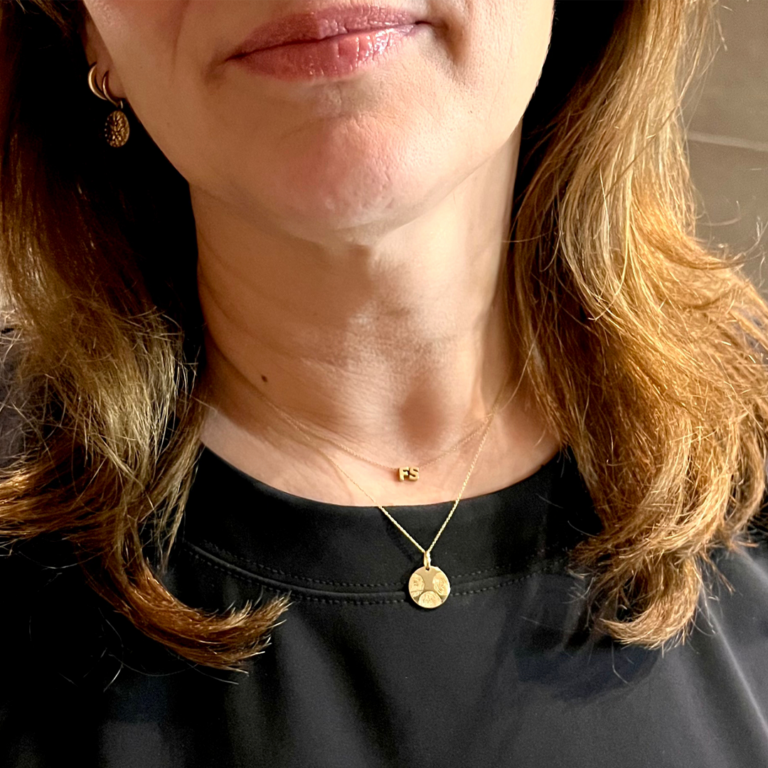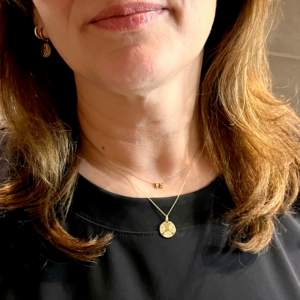 What do you give your wife/mother when she turns 50! That's what Syt, her father and brother wondered about a year ago. Syt says: "After thinking about it for a long time, we decided to just ask her. Subtly, of course, but without some input we didn't manage to come up with the perfect gift." A new necklace from Minitials was high on her list. And preferably one that would match her Signature initials necklace from Minitials.
Syt continues, "You can't make my mother happier than when the whole family is together. Preferably all together on the couch lounging with a cup of tea and watching a romcom she has chosen. When we are not at home, she seeks contact via WhatsApp and FaceTime; anything to be with us for just a moment." This fact plus her desire for a new necklace made things a whole lot easier. A fingerprint necklace had to be it. "After all, that way she always carries us with her, no matter where each of us is."
Due to Minitials' fine service, we were able to start creating fingerprints just a few days later. From the 9 prints made, the 3 best ones had to be chosen. After some more searching, it was time to order the Middel large coin with fingerprints. Syt says: "When it arrived, we couldn't resist admiring it. What a beautiful necklace. I could already see my mother's proud smile appearing in front of me." Indeed, a proud smile appeared on her face when we gave her the necklace. Naturally, the necklace went on straight away and was shown off to everyone who came to visit. She hasn't taken it off for a moment. A very successful gift. Thanks Minitials!
Are you looking for personalised 18 carat gold jewellery with fingerprints? Then check our website for all the possibilities or make an appointment at our shop. We will be happy to help you pick the perfect piece of jewellery.