Grandmothers are like mothers but with a golden edge. In Anouk's case, this is completely true. Her grandmother was told at a young age that she was ill. Despite the fact that the chance of recovery was minimal, her grandma turned out to win the battle. She enjoyed life, the people around her and especially her grandchildren. Anouk tells:
"The
bond that I had with my grandmother was so warm and loving. I would like to wish that to everyone!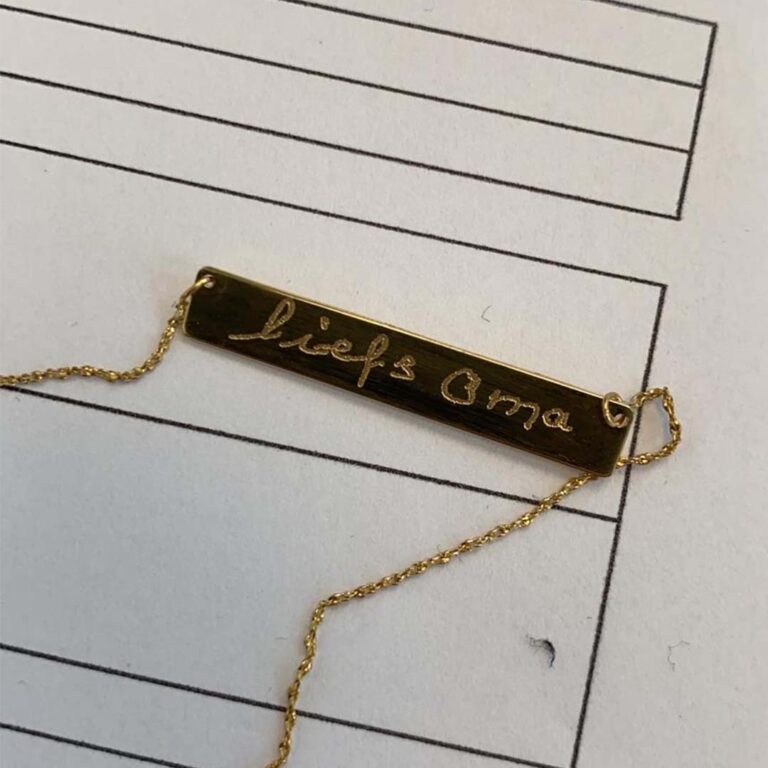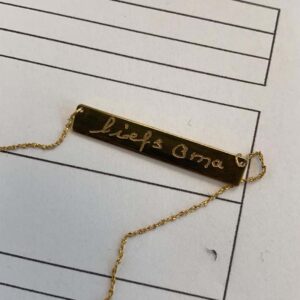 Every Saturday all her grandchildren came to visit her and chat about the week. With a smile, Anouk says:
"Grandma 
wanted to know everything and make sure nobody was short of anything. On those afternoons, there were plenty of biscuits and sweets".
From November 2020 onwards, things started to go bad for her grandmother. She was placed in a nursing home and because of COVID-19 the visiting hours were very limited. On her birthday in mid-December, Anouk received a handwritten card from her grandmother. Anouk says:
"When
she passed away a month later, I realised that this was the last handwritten message from her".
At the end of the card she wrote:
'Liefs
Oma', a text that has become very dear to Anouk. Anouk noticed that she wanted to record the link with her grandmother somewhere and through a friend she ended up at Minitials. During her visit to the shop Anouk tried on several pieces of jewellery. The Minitials Sparkle Snake necklace caught her eye, because it has enough space to engrave a handwritten text.
"I
still miss her every day, but this necklace gives me the feeling she is always close by" says Anouk.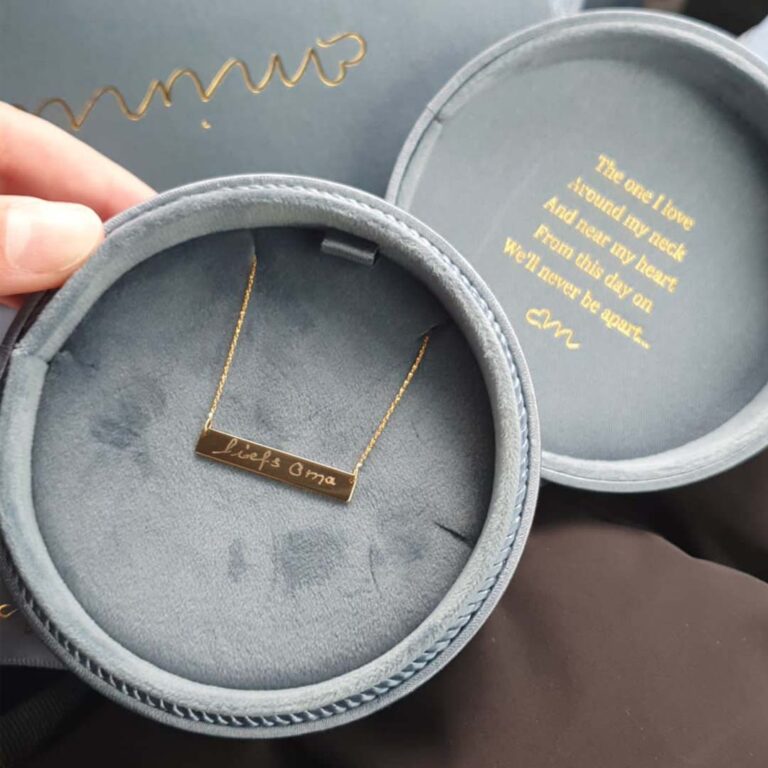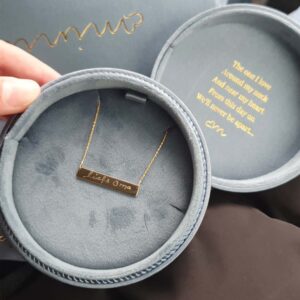 Are you also looking for a personalized 18 carat gold jewellery to your lover, persons, precious moments or something else special to immortalize?  Check out our website for all possibilities or make an appointment with us in the shop. We are happy to help you pick a suitable personalised piece of jewellery.