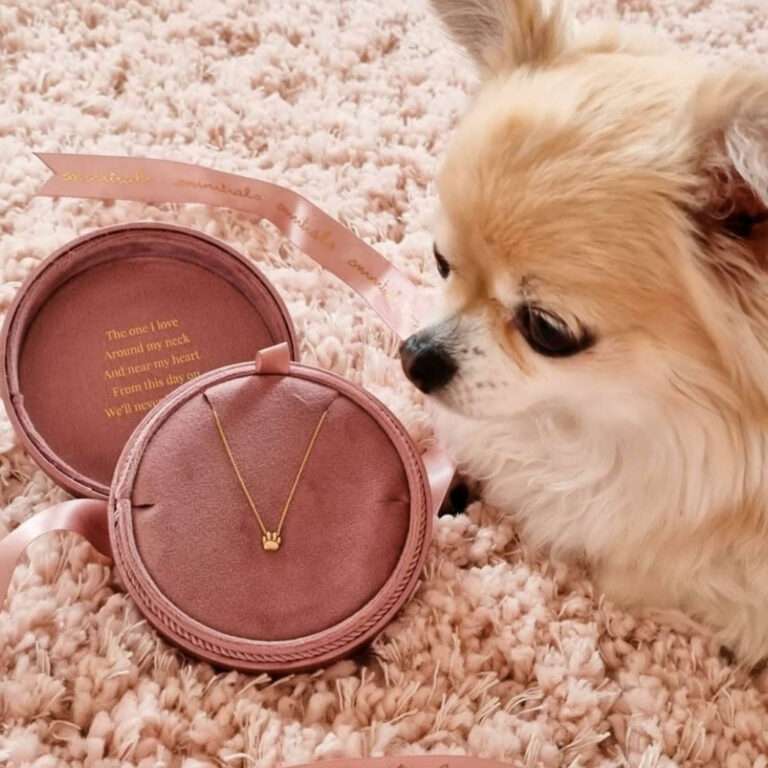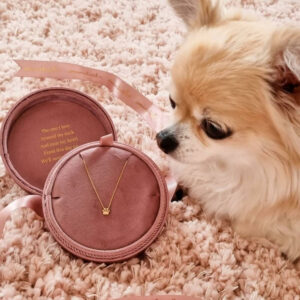 Anouk has a Minitials Sigature necklace of her faithful four-legged friend so that her dog Amora is always close to her.
Anouk says: "I gave myself the Minitials Signature necklace with the symbol of a dog's paw. I chose the dog paw because it symbolizes my dog Amora. For many people a dog is just a pet, but to me she is very special. Amora has been a support and rock for over 10 years and a full member of our beautiful family".
Anouk became pregnant with twins and was often told by outsiders that they would certainly get rid of Amora, but nothing could be further from the truth: "I was always amazed by this comment. Amora is just as much a part of our family and me and my partner were determined to become one family with the twins on the way We are now a beautiful family of five and we are doing great. Every member of our family is equally dear to us."
When Amora would die, Anouk has the opportunity to immortalize her faithful four-legged friend in the jewelry forever. Anouk says: "I hope Amora can be part of our family for a long time to come. If Amora dies, I would like to have her ashes processed in the back of the dog paw symbol, so she will be with us forever."
With the jewellery from Minitials you always wear your (pet) animals close to your heart. Did you know it is also possible to have the nose/paw print of your four-legged friend lasered on a piece of jewellery? View our website for all options or make an appointment at our store. We are happy to help you find a suitable personal piece of jewellery.